Security Solutions
Gemini Security Team was founded in 2019. While the business is based in Pembrokeshire, they provide security solutions across the whole of the UK. These include SIA Security and stewarding for live events, licensed premises, education and NHS campuses, as well as security for any other type of site. 
We were contacted via our website by Richard Golding, the founder & owner of Gemini Security Team. Having started the business fairly recently, he wanted to solidify their web presence by having a website and matching branding for their social media. He also wanted a number of corresponding email accounts for the business. 
This website design case study will detail our process for providing Gemini with a solution to fit their needs, and how we went about it.
Challenge
This project required a number of solutions, processed in a particular order, to reach the ideal outcome. Upon discussion and a preliminary analysis with Richard, the following requirements were established: 
Create a new logo which is representative of the brand
Establish other presentation elements such as a colour scheme and font
Provide social media images in keeping with the look and feel of the brand
Set up email inboxes for the business, with corresponding suffix
Design and build the website for the business, in keeping with the agreed brand parameters. 6 pages in total (agreed in consultation)
Basic on-page SEO work to help optimise performance
Provide hosting for website and mailboxes
Solution
We created a branding guide including logo, font pairing and colour palette, and associated graphics for social media. Once this was approved by the business owner, the website was then constructed using the brand guidelines. The email inboxes were also set up during the process, which is outlined in chronological order below.
www.geminisecurityteam.co.uk was uploaded and is now live.  
A branding guide PDF was sent to Richard, along with a brand pack containing logo graphics and social media banners in PNG, JPG and vector formats. The business also has multiple email addresses which we set up and host on their behalf, all with the suffix @geminisecurityteam.co.uk. 
During our initial consultation, Richard suggested a timescale of 3-6 months. We stated that it was definitely longer than we would expect the project to take, and it was eventually completed within 8 weeks of commencement. 
The outcome has fulfilled every objective which was established at the consultation stage and has gone exactly according to plan. This has made it a great example for us to display in a website design case study. We think the best way to summarise the project is to let Richard sum it up in his own words: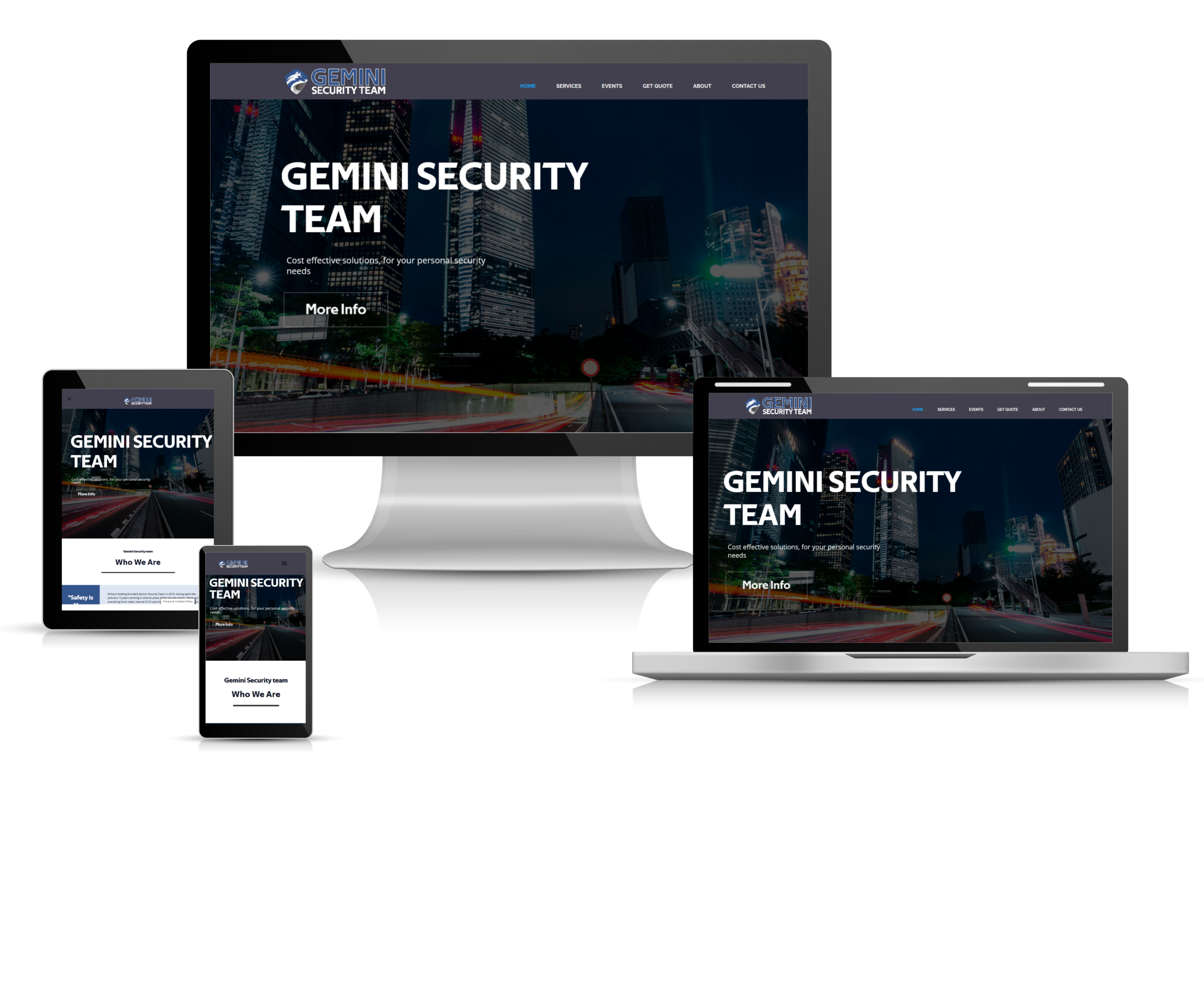 "Kew Consulting have been a pleasure to work with throughout this project. It has been incredibly simple and enjoyable for me. All I had to do was explain my needs and objectives and they took care of the rest. The communication has been efficient and supportive, and they have exactly met the requirements which were set out in the initial brief. Not only that, but they did it all much quicker than I expected. I now feel that my business is ready to push on and grow further, with the quality of our online presence matching the quality of our work in the real world. I wouldn't hesitate to recommend them!" 
We have a range of affordable packages which have become our speciality, either paid monthly or in a single one-off fee. Just contact us for details of pricing and to see which package is most suitable for you.