About Us
Welcome To Kew Consulting
Kew Consulting started life in West Wales in 2017. Like many other tech startups, their first headquarters was an attic space in a house. The founders, Dan Echeverria and Thomas Kummer, had been working together at another software development company, and often talked about their ambitions to start their own business doing what they loved. When the chance came, they were ready and willing to take it.

Out Of The Attic
After a few months of working in the roof space, they realised that the business model worked and their outlooks on life and work were very similar. Together, they quickly decided that Kew Consulting was something they both wanted to work at growing. 
In the early days they partnered with an international company, providing coding relief to their development departments. This meant that the attic was soon left behind, and the business moved to its current home in the Bridge Innovation Centre, Pembroke Dock, for a more formal office environment.  
The Growth Plan
A growth plan was formulated in late 2018 and hiring began in early 2019. Due to demand and new types of work, the team has more than trebled in size and now employs 9 people from its base in Pembrokeshire, while continuing to expand.
In the local area, Kew Consulting supports local charities and associations as much as possible and also has a relationship with Pembrokeshire College. This has so far resulted in one full-time apprenticeship for a former student. 
To learn more about our roadmap, where we've come from and where we're going, click here.
Aims
Provide high quality web, software and related services.
Sustain the wellbeing of our team.
Support our community.
Keep growing.
Embody the values of the founders: care, quality and communication.  
Our Vision
By 2025, by providing clear and simple solutions to complex problems for its clients, Kew Consulting will be a leading developer of software and website tools in Wales.
We want to change the way people perceive and integrate cutting edge technology in their businesses, while helping them achieve their goals.
Our Mission
At Kew Consulting, our mission is to help busy individuals and companies realise their potential.
We build relationships with people, discovering their problems and creating clear, simple solutions using our expertise in software and web development.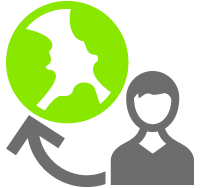 Our Objectives
We love what we do, which means we always strive to do it at the highest level possible and to be experts in our subject.
We also want to grow, as this will enable us to make more of a positive difference to the world at large and our local community, both socially and ecologically.