Reliable & Trustworthy
High Quality Final Product
Your business, like many others, must be able to rest assured that they're working with a reliable, trustworthy company when starting a new project. You need proof that your investment will get you a quality product in return, delivered on time and to budget. You also need to know that it secure, so that your team and your users trust your software. We're proud to be a software developer with certified quality assurance which you can trust and rely on.

We have a number of systems in place to ensure that you get a secure, high quality final product. To learn more about our systems and processes, feel free to contact us.
ISO 9001 Accredited
Quality Assurance
We are an ISO 9001 accredited organisation. Following the ISO 9001 practices helps us ensure that you, and your users, get consistent, high-quality products and services. We also use the principles to continually develop the quality of our processes and output, embracing our position as a software developer with certified quality assurance.

Because of this, you can be confident that: 
We are able to consistently provide products and services which meet your requirements.
Your needs will be prioritised, and expectations met.
Decisions will be unbiased, and evidence based.
We will meet any applicable statutory or regulatory requirements.
We are able to align with your aims and objectives.
Policies are in place to ensure responsibility and accountability throughout projects.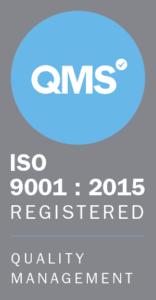 Incredibly Secure
Security
Our software development processes use AWS, which is used by many security-conscious organisations all over the world, including national governments and the military. The AWS data centres and cloud architecture is built to meet the needs of these users and includes hundreds of software security tools and features. 
The data centres are incredibly secure.
There are many safeguards in place to protect your privacy.
Compliance programs are built into the infrastructure, saving time in development.
Cloud-based servers mean no physical facilities are needed, saving you money while maintaining security.
Scalability means that security is always high quality regardless of your business size, and it grows with you.
Cyber Essentials Certified
We are also in the process of becoming Cyber Essentials certified, to ensure we comply with best practices within the industry