Custom software for business is a vast area with near infinite scope for creation, but fundamentally it's very simple. It's all about harnessing technology to improve efficiency within your business. From apps and dashboards to logistics and stock control, or anything else you can think of, we can build software to perform any functions you require.
All of our bespoke software is built with your needs in mind, using Agile methodology. We spend time researching the needs of your business and what you want the software to do, no matter how extensive. Any other software or hardware which it must interact with is taken into account, as well as all other functional requirements.
Bespoke Software Using Agile Methodology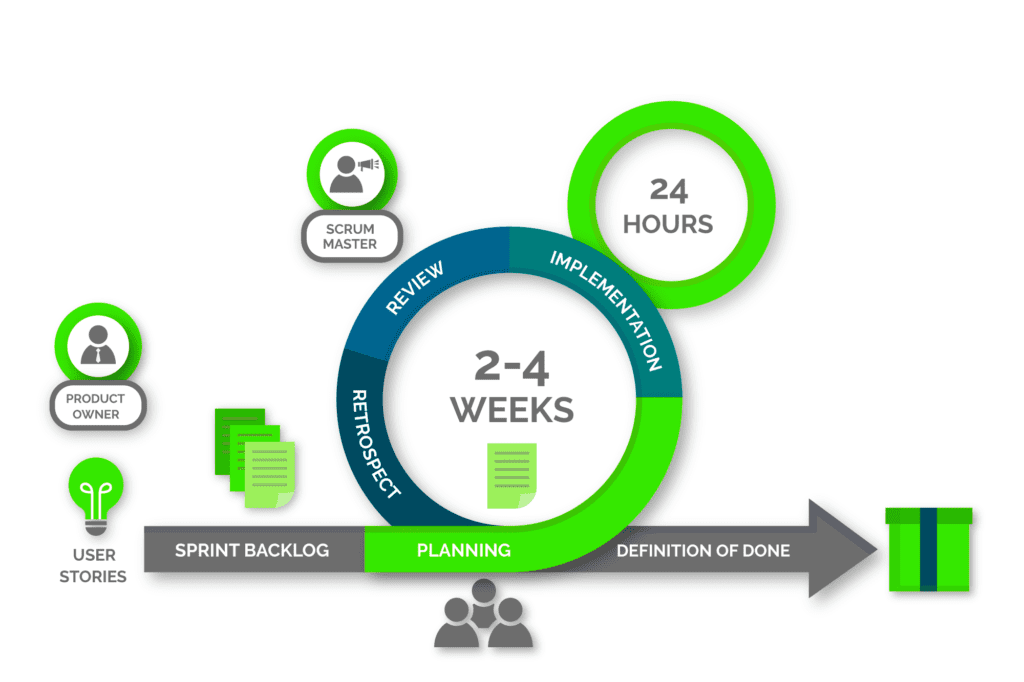 Formulate A Roadmap
Once the research is complete, we finalise the plan of how the software will perform and formulate a roadmap for producing it. We set regular milestones along the way, and regularly engage with you so that your feedback can be quickly implemented. This ensures that your project is completed on time, and on budget.
The development process
The development process is fully documented in way that anyone can understand, with feature lists and visual mock-ups. All technical aspects are also thoroughly documented if you want to inspect this too.
We are ISO 9001 Certified, so you can rest assured that we have solid Quality Assurance (QA) integrated throughout the entire process. Testing is undertaken regularly throughout the project, using peer code reviews, unit testing and manual testing by real people. To us, it's the responsibility of everyone involved in a project, not just one person.
Finally, after the project rollout we are available to help with bug fixes and support to ensure nothing slips through the net and everybody's happy.
Learn About The Benefits
To learn more about how custom software can help your business become more efficient, contact us now for a no obligation consultation.