Why Do You Need Software Developer Outsourcing?
Increase Your Capacity
It is increasingly difficult to find skilled developers that match your business needs, due to the high competition for talent and increasing costs of hiring someone new.
Software developer outsourcing allows you to easily get the resources needed to grow and develop your business.
Support Your Operations
Businesses often reach their resource capacity, leaving them in an inflexible position where they are unable to access new projects or develop operations without outside support.
When all of your teams are working at full capacity, you may not have enough resources to satisfy demand, putting your operations at risk.
Access New Knowledge
Businesses are implementing technology and software to increase performance. If you can't get unique technological skills and knowledge, your ability to develop may be limited.
Your company's knowledge base affects its potential to improve. A growth barrier is created if you don't have access to individuals with the technical know-how you require.
Minimise Your Risk
Hiring full-time employees brings risk, especially during business growth phases. If one of your diversification projects fails, you are left with the overhead costs incurred from expanding your workforce.
Using developer outsourcing services instead of employing may be a good option, but there may still be issues associated with trustworthiness and dependability, especially when dealing with freelancers and offshore teams.
The Resource Needs of Your Business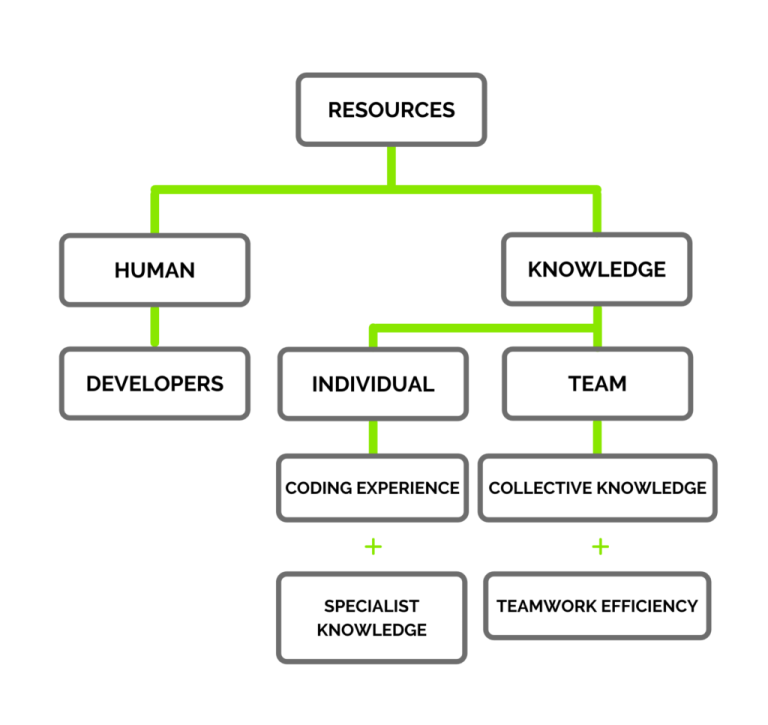 Our Developer Outsourcing Services
Cost-Effective Resources on Demand
Provide quick and easy access to developers with the skills and experience you need.
Decrease time and overhead costs associated with hiring permanent employees – a typical hire takes 27.5 days and is £3000.
Reduce financial risk by reducing time & long term overhead costs.
Reliable & Trustworthy Developers
5 years of experience successfully providing outsourced developers – see our case studies here.
High customer satisfaction rates – see our clutch page.
Provide the resources to improve your business without the need to worry about reliability or trust.
Passing Our Efficiencies to You
Ensuring You Benefit from Our Knowledge & People
You benefit operationally from our high quality and security standards.
Our people are trained in implementing processes and best practices to ensure quality and security.
Our operations are ISO:9001 (Quality Assurance) and Cyber Essentials certified.
You benefit from our unique technical expertise and people.
Access & leverage our company knowledge base – here's our tech stack.
Seamless integration of developers into your teams for effective collaboration.